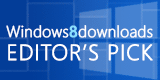 New How-To Book
The author of Virtual DJ Studio has written a book entitled "So You Want to Be a DJ?". Drawing on his 15-plus years as an entertainment host for parties, weddings, bars and clubs, author Justin Nelson shares his experiences, tips and tricks that will help the beginner become successful.

We decided to publish the book online for free - it will improve in the coming months, but at this time it is exactly the same content of the paperback version. You can view the online book by clicking here.

If you want a paperback copy, you can purchase from Amazon.com for only $19.95.




The book covers everything from equipment choices, microphone techniques, music choices, karaoke tips, and much more.

Rather than learn from your own mistakes, this book helps you to get a jump on those lacking guidance trying to get started in this profitable and fun business.

Our book can be purchased from Amazon for only $19.95.


Virtual DJ Studio 8


Virtual DJ Studio - Click for More Screenshots



VDJ's Exclusive Mobile Device App

All New Server-Hosted Requests App
Comodo SSL