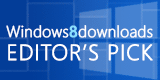 New MIDI Control
If you have a Numark MixTrack Pro II or just about any DJ Controller/MIDI device - you can now use it with Virtual DJ Studio!

For the Newmark MixTrack devices, everything is already pre-configured out-of-the-box. Many other devices use the same MIDI codes as the Numark, and should also work. For other devices, you can easily configure VDJ's functions to work with your device.
Quick Tips
Here are the functions you can control:
Cross-Fader
Headphone Volume
Master Volume
Using the "CUE Mix" control you can set the headphone output to:
Listen to Main Program
Main in left ear and Preview in Right
Only Preview
Then for the two lines you assign to the left and right sides of the crossfader, you can:
Adjust Volume
Adjust Pitch
Play, Pause and Stop
In addition, if you assign the Playlist line to one of the decks, you can use the SYNC and STUTTER buttons (or any button you like) as the Previous and Next track buttons.

You can also use the Turntable (or Platter) to speed up and slow down the track while you rotate the platter. This makes beat-matching a snap!

The "Browse" control selects a player line (indicated by a small yellow line toward the bottom), and once selected you can press either the Load A or Load B button on the left or right side of the controller. This assigns that line to either the left or right deck.

Notes:
When using the Capture function, be especially careful when assigning the Turntable wheel. It has two different functions: Spin and Tap. If you accidentally Tap the wheel while capturing, you will assign that function rather than the wheel spin itself.

If you see a code in the 70s rather than 24 or 25, you've probably tapped it while capturing. The best way to avoid this is to spin the wheel and let go, just before you click the Capture button.

Also be careful when assigning other buttons or sliders that you don't accidentally bump the turntables. They are extremely sensitive and may register for the event instead of the button you were trying to press. It is best that you do this on a flat, stable surface and make very deliberate button presses while watching the MIDI capture screen.

Much more information will be posted later, but until then, please enjoy this all new feature!

This is a FREE upgrade for all users of VDJ 2015 - visit the download page to upgrade.


VDJ's Exclusive Mobile Device App

All New Server-Hosted Requests App

Advertisement


Virtual DJ Studio 7.0


Virtual DJ Studio - Click for More Screenshots

Comodo SSL