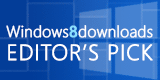 Upgrade to Virtual DJ Studio 8
If you have purchased Virtual DJ Studio in the last 12 months (on or after May 27, 2019), you can upgrade to the all-new Version 8 with Video Playback support, and other new features by only paying $34.95.

If you haven't already, check out the Free Trial version -- installing the trial version of VDJ8 will NOT affect your current VDJ installation, so you can compare side-by-side on your own time.
Please Verify your Previous Purchase:

You must use the same email address you used when you made your original purchase. Please make sure that your PayPal email is correct and the same as the address used then.

Search your email Inbox for "Virtual DJ Studio" if you aren't sure; you should find your oringinal license information.

If you cannot remember, or no longer have access to, the email address used on your original purchase, please contact Support@VDJ.Net and provide any information that can help us identify your original purchase.

If more than 12 months have passed, please purchase a full license at full price from our Purchase Page.


Virtual DJ Studio 8


Virtual DJ Studio - Click for More Screenshots



VDJ's Exclusive Mobile Device App

All New Server-Hosted Requests App
Comodo SSL