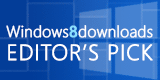 Virtual DJ Studio: Downloads
You can download a free trial of Virtual DJ Studio by clicking one of the links below. If you already have a license, download the trial and enter your license details when prompted to do so.

The latest version of Virtual DJ Studio is (7.8.5), released December 15th, 2017
[See What's New]. Download or upgrade using one of the links below:


Click if Windows Protected Your PC


100% Compatible With 32/64-bit:

Be sure to check out our all-new Hosted App Service!

C|Net's Download.com ranks Virtual DJ Studio as their #1 Title in the Karaoke software category, and #2 in DJ software. Be sure to post your own rating on their site if you enjoy our product.
Other Downloads
If you are licensed for an older version of Virtual DJ Studio, you can find download links below, as well as links to other products by Next Generation Software.



Click Here to see all Downloads, including minor version increments.


VDJ's Exclusive Mobile Device App

All New Server-Hosted Requests App

Advertisement


Virtual DJ Studio 7.0


Virtual DJ Studio - Click for More Screenshots

Comodo SSL