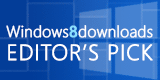 Virtual DJ Studio: Purchase
You can purchase Virtual DJ Studio for only $49.95 (Limited Time, Save 50%) by choosing one of the Secure Online Payment links below. You will receive your License Key automatically as soon as your payment is completed.

50% Off Sale Extended Through January 31, 2020!

Please choose a Payment Method below to get your license in seconds:


Buy Now for $49.95 using PayPal
PayPal
is a simple, fast, and secure way to get your License Key, even if you don't have a PayPal account
Other Purchase Options:
Buy Now for $49.95 using MyCommerce

Digital River's

MyCommerce

service accepts currencies world-wide.


If you prefer not to pay for a licence, you can get one for free by participating in an offer from TrialPay:


Get Your License Free with TrialPay

Get your license for

free

by completing an offer with

TrialPay


Your license key will sent to you automatically within seconds of your purchase. Be sure to provide a valid email address, and be sure to check your JUNK or SPAM settings in case your license email is accidentally marked as SPAM.
What You Get
When you purchase Virtual DJ Studio, you receive a License Key that is unique to you. You can use this license on up to two computers. This license unlocks VDJ, so it eliminates the 14 day limitation. Your license will be valid for as long as you continue to use VDJ, and grants you free upgrades for any 7.x version.

We do allow you to install VDJ on two separate computers, as long as only one of those computers is used for commercial use - for example, for entertainment at a paying job.

The second license is intended to be used at home for testing on another machine, or to maintain a backup laptop that is ready to go if something happens to your DJ computer while working.

You also receive priority technical support via email. If you have any problems using VDJ or getting something to work, see our Support page for information on how to receive help.


VDJ's Exclusive Mobile Device App

All New Server-Hosted Requests App

Advertisement


Virtual DJ Studio 7.0


Virtual DJ Studio - Click for More Screenshots

Comodo SSL