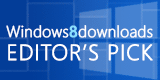 Virtual DJ Studio - Support
If you just purchased VDJ, and have not received your License Key, please allow a few hours. PayPal orders are usually sent immediately, but if you typed your email address incorrectly you may experience a delay.

If you have waited 24 hours and still have not received your license key, even in your SPAM or JUNK mail folders, please contact us and we will do all we can to assist you.
Other Issues
If you need help using Virtual DJ Studio, first consult the Help manual included with VDJ. Simply click the Help button within VDJ's main interface.

Resources that may be of help: New! VDJ now supports MIDI controllers. A basic rundown of this all-new feature can be found here

New: Trouble with external hard disks? Click Here.

Always make sure you have the most recent version of VDJ installed, as we are always releasing bug-fixes. Click Here to download the latest release. You can also obtain help by sending an email to Support@VDJ.Net. Please allow up to 48 hours for a response, though we usually respond much faster than that.


VDJ's Exclusive Mobile Device App

All New Server-Hosted Requests App

Advertisement


Virtual DJ Studio 7.0


Virtual DJ Studio - Click for More Screenshots

Comodo SSL