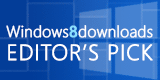 Virtual DJ Studio: Request App
With our all-new MyDjSongBook.com fully-hosted server-based Web App, your customers can quickly find songs, send requests, and even upload pictures for the Karaoke Screen -- right from their smart phone. Gone are the days of printing and keeping up-to-date your Karaoke song books - with MyDjSongBook your books are always up-to-date, and requests are received right inside the Virtual DJ Studio interface.

For information about the older, built-in app server in VDJ, please see this page. Note that you can use both apps - the Hosted version for your customers, and the built-in version so that you can use the App Control features.



Note: MyDjSongBook.com is not a third-party application - it was developed by myself (Justin Nelson), developer of Virtual DJ Studio, for use with VDJ, and is hosted on this same secure server.

Unlike the older, built-in VDJ App, this new hosted app does NOT require that your customers log into the same WiFi or type in an IP address. Instead, they just visit yourname.mydjsongbook.com in any modern browser.

No app installation required as it is solely run within the web browser.

You can also use the shorter yourname.mydjsb.com, which is easier to type and easier to fit on your Karaoke Screen. It immediately redirects to the secure full URL.

Browser Support:
MyDjSongBook utilizes standards-compliant HTML5, CSS and JavaScript to provide a rich, engaging experience on nearly every modern browser available. Just to name a few:

Android:
Default (Built-In) Browser
Google Chrome
Mozilla Firefox
iPhone:
Safari
Google Chrome
Mozilla Firefox
Desktop or Laptop (Windows, Linux, Mac):
Google Chrome
Mozilla Firefox
Internet Explorer (10+)
Microsoft Edge
Safari (Mac)
Opera
Plus any other browser that is fully HTML5-compliant will work just fine with the app, and it looks, works, and feels exactly the same on all platforms.

Security:
All communication to and from the App Server and VDJ and your customers is fully encrypted over SSL. No user information can be comprimised by hackers, even over an open WiFi connection. A Padlock icon appears in the address bar, ensuring your visitors that their information is safely transmitted (just like this site).

Customization:
You can tailor the app to suit your needs - enable and disable features, create color schemes and layouts, even (limited but expanding) multiple-language support. You control every aspect of what the user sees, even if you have no HTML knowledge.

Sign Up Today and enjoy the introductory price. Your customers will love you for it, and it makes life easier for you, the DJ/KJ! It's like having an assistant and song books all in one.


VDJ's Exclusive Mobile Device App

All New Server-Hosted Requests App

Advertisement


Virtual DJ Studio 7.0


Virtual DJ Studio - Click for More Screenshots

Comodo SSL