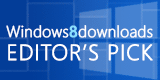 New How-To Video
Watch on YouTube
Click Here to view directly on YouTube.

Also see this page for details about our all-new MyDjSongBook.com server-hosted app. See Video.

Other users have also created videos for Virtual DJ Studio: You can search YouTube for Virtual DJ Studio for many more user-contributed videos.

The videos above are not endorsed by Next Generation Software, Inc. and we cannot be responsible for their content - we're simply linking to them in case you find them helpful.


VDJ's Exclusive Mobile Device App

All New Server-Hosted Requests App

Advertisement


Virtual DJ Studio 7.0


Virtual DJ Studio - Click for More Screenshots

Comodo SSL