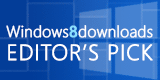 Virtual DJ Studio: Mac and Linux Users
Good news for Mac and Linux users! While we do not yet have a native version, Virtual DJ Studio does function quite well on any newer Intel-based Mac, MacBook or MacBook Pro, as well as most Linux distributions such as Ubuntu or Fedora Core, using Crossover.

Crossover allows you to run Windows software natively on the Mac or Linux platform, and with their latest version, VDJ runs quite smoothly. For full installation instructions visit the Codeweavers Page about Virtual DJ Studio's compatibility.

Download Crosstie

A huge Thank You to the people at Codeweavers for adding VDJ, screenshots, as well as an installer, to their website.



Since we offer a free trial download, and Crossover also has a free trial, you can try this combination for free to see if it works for your needs.

Note: Our NGWave Audio Editor also works in this configuration.

Update (July 10, 2015): Crossover now allows VDJ to access multiple sound cards, multiple monitors, and even MIDI controllers. It's a perfect replacement for Microsoft Windows, resulting in a more stable system, while losing none of the functionality of Virtual DJ Studio. You can get the trial download of Crossover by visiting their website, and then download our free trial setup from their website after you have installed Crossover. While VDJ will not connect directly to your iTunes library, you can search the music as long as it is in MP3 format (AAC, MP4, FLAC, OGG and other format support coming soon). With the ngSearch tool, select Add Folder and navigate to:
/Users/YOUR_USER_NAME/Music/iTunes/iTunes Music
If your library is large, it will take a while to index - simply let it complete until it is finished. Within the next year, we will be releasing both an updated Windows version of VDJ, as well as a native Mac version that will allow you to use your iTunes library and much more. Check back later in the year for updates on our progress.


VDJ's Exclusive Mobile Device App

All New Server-Hosted Requests App

Advertisement


Virtual DJ Studio 7.0


Virtual DJ Studio - Click for More Screenshots

Comodo SSL